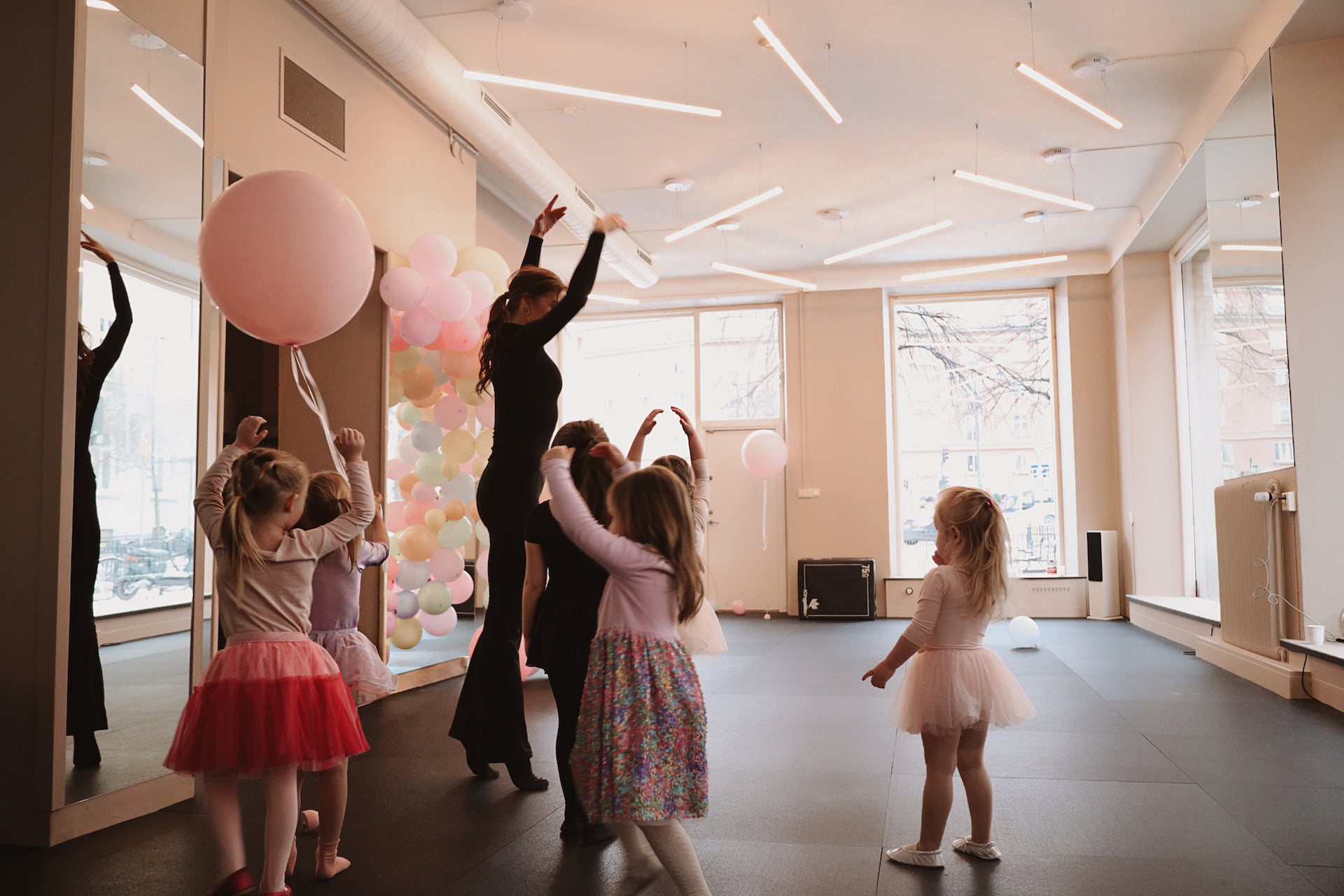 MOVING KIDS
Moving Kids is a playful dance class that includes rhythmic movements and choreography that help children practice their motor skills. This course is led by Vanessa, who is a certified professional dancer from the Ballet Academy. The last session of the course ends with a dance performance where all parents can come and watch what the children have learned during the course.

The course is divided into different ages 3-4 and 4-5 years old.
CURRENTLY MOVING KIDS IS FULLY BOOKED!
NEXT COURSE - TO BE ANNOUNCED.