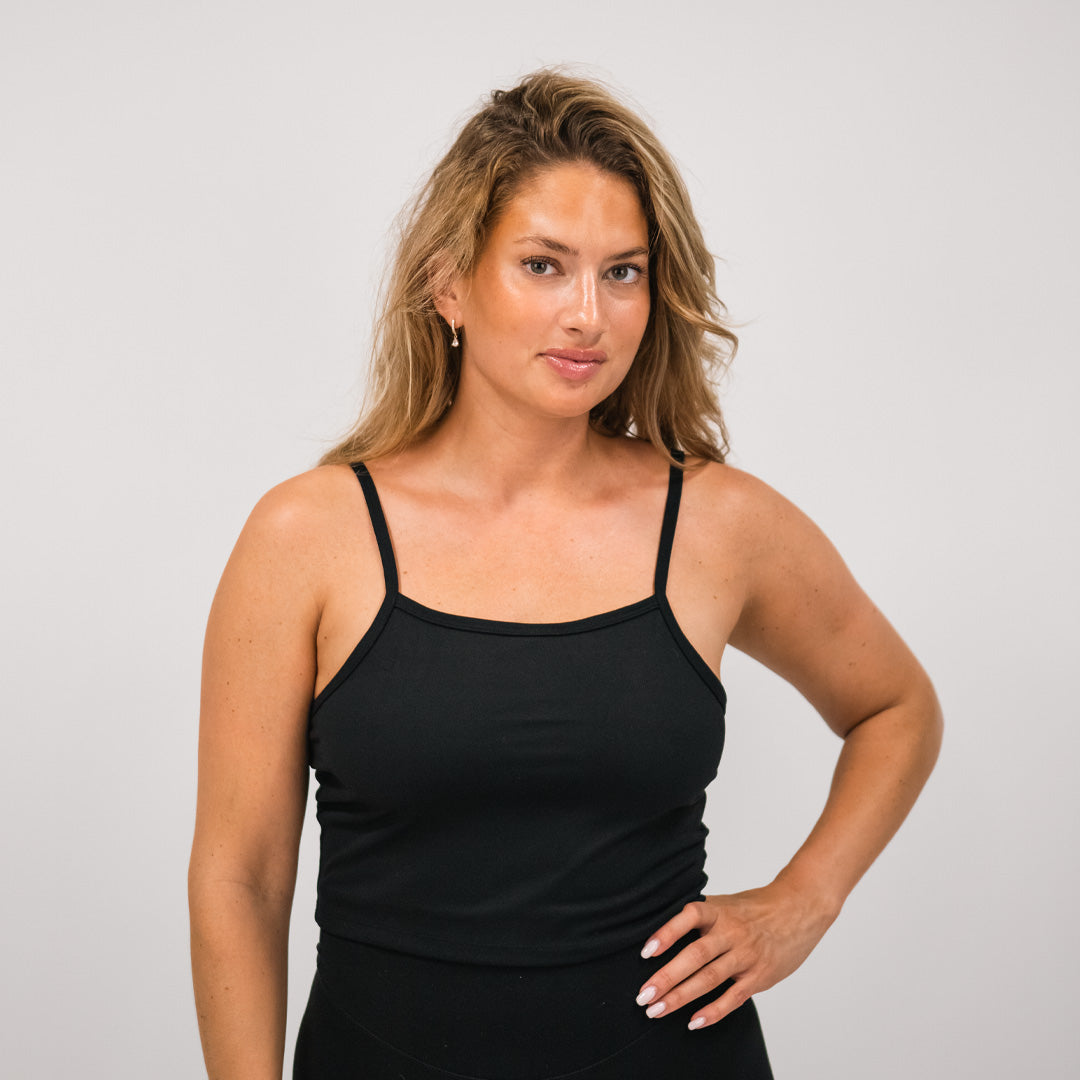 Description

Our tank top is perfect for whatever your day has in store. Elasticated and adjustable straps and super soft fabric, no matter what you're doing, you'll be doing it in complete comfort.

Hanna is 168cm tall and wears size M.
Washing instructions

- Wash at 30 degrees.
- Avoid fabric softener, it weakens the compression and elasticity of the fabric.
- We recommend to use a laundry bag to protect your clothes.
- Hang-dry your garment, but not in direct sunlight.
Details

- Comfortable and stretchy.
- Reflective logo.
- Medium support.
Fri frakt på alla ordrar över 500 sek inom Sverige.
Snabb leverans 2-4 dagar.
Enkel retur via returportal.
Shipping & delivery

Fast shipping

Our goal is to work faster than lightning.
That is why we always strive to offer our customers the best and fastest deliveries worldwide.

In the shopping cart, you can easily calculate the shipping fee for your country.

Order tracking

Want to track your order? Just hit the link that you recieved in your order confirmation.

We offer tracking on almost all orders.
This depends on the order weight.

Get in touch

Never hesitate to contact us!
email us at support@mklifestyle.se for all general questions.
Returns & exchanges

Can I exchange/return my order?

If for any reason you are not satisfied with your purchase, you can return your order within 20 days of delivery of your package. Products that are returned must be in original condition. Read more.

Do you offer free returns?

Unfortunately not, if you want to return your product we charge 59 SEK for domestic returns and 99 SEK for foreign returns.

This amount will be deducted from the amount that we refund you.