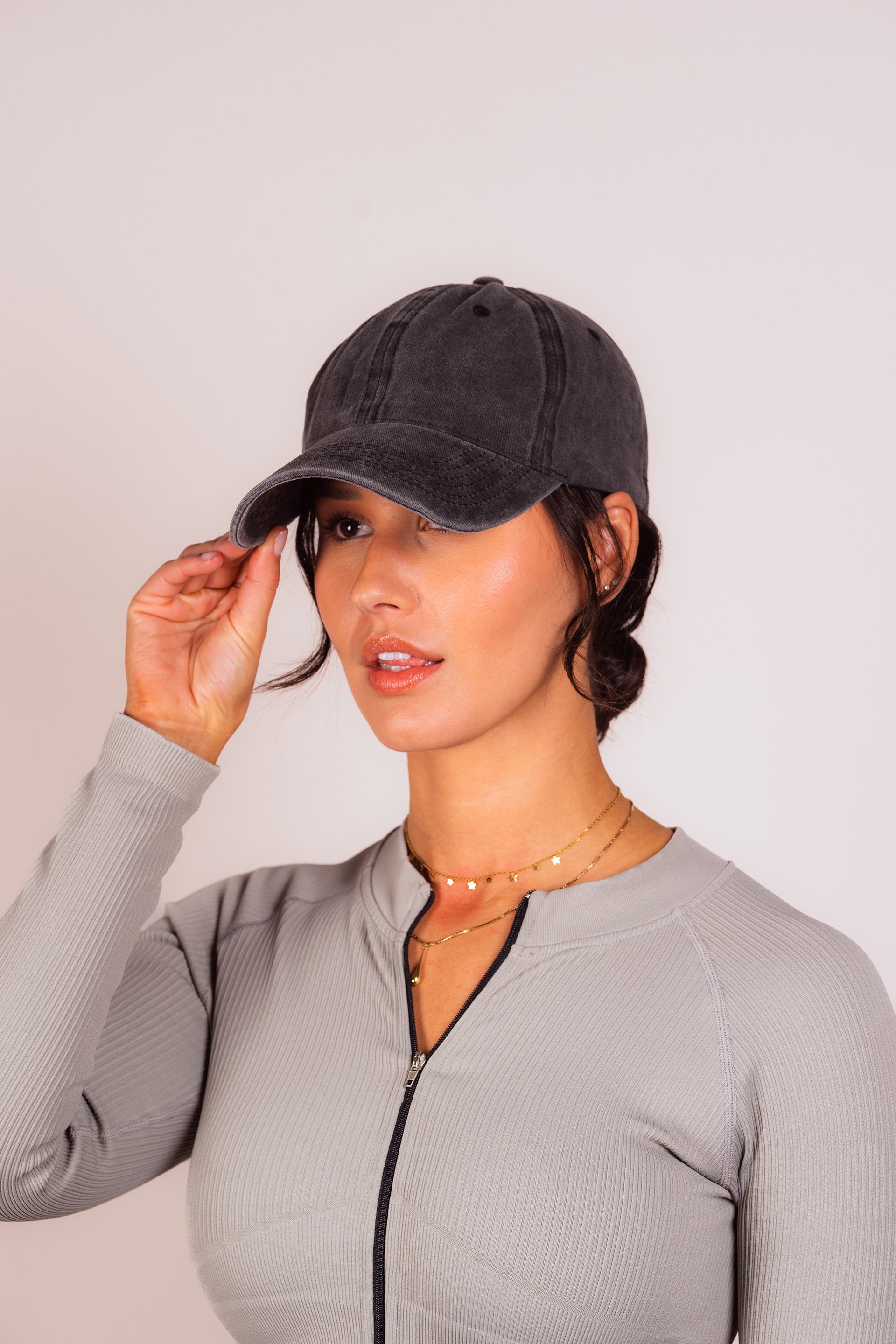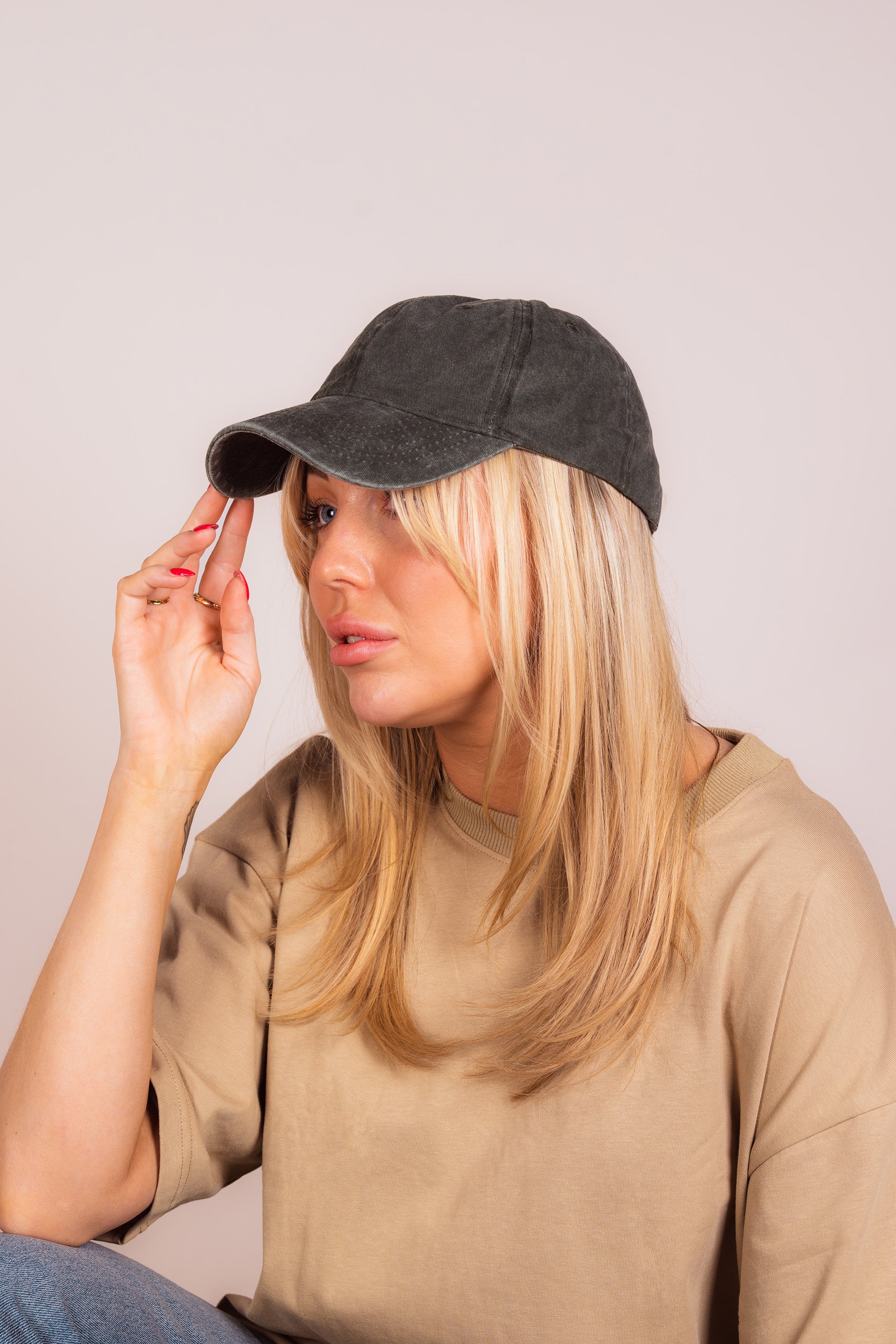 Description

Introducing the absolutely stylish and versatile Stonewashed Cap.

Each cap is uniquely treated with a stonewashing process that gives them a vintage look and soft texture. The timeless design ensures that this cap is a great addition to any outfit and can be paired with almost any casual attire.

The unstructured 6-panel construction, combined with the pre-curved visor, provides a relaxed look and comfortable fit that will stay put even during outdoor activities. The adjustable brass buckle closure ensures that the cap fits perfectly on any head size.

This Stonewashed Cap is perfect for anyone looking for a practical yet fashionable headwear option. Wear it on a sunny day to keep the sun out of your eyes, during a hike to keep your hair in place or simply as a casual accessory to add a touch of vintage flair to your outfit.
Washing instructions

- We recommend to wash this product by hand.
Details

- 100% Cotton
- silicon logo

Fri frakt på alla ordrar över 500 sek inom Sverige.
Snabb leverans 2-4 dagar.
Enkel retur via returportal.
Shipping & delivery

Fast shipping

Our goal is to work faster than lightning.
That is why we always strive to offer our customers the best and fastest deliveries worldwide.

In the shopping cart, you can easily calculate the shipping fee for your country.

Order tracking

Want to track your order? Just hit the link that you recieved in your order confirmation.

We offer tracking on almost all orders.
This depends on the order weight.

Get in touch

Never hesitate to contact us!
email us at support@mklifestyle.se for all general questions.
Returns & exchanges

Can I exchange/return my order?

If for any reason you are not satisfied with your purchase, you can return your order within 20 days of delivery of your package. Products that are returned must be in original condition. Read more.

Do you offer free returns?

Unfortunately not, if you want to return your product we charge 59 SEK for domestic returns and 99 SEK for foreign returns.

This amount will be deducted from the amount that we refund you.